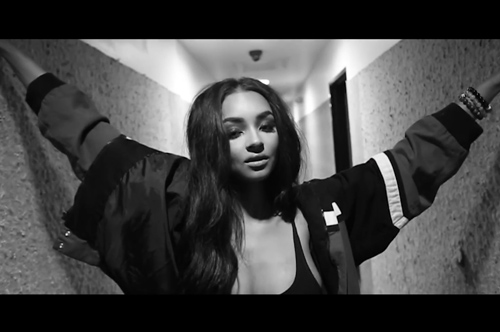 Late night thirst trap – you got us Jessica.
Coming off her 3-Part video series "U Remind Me," sexy young singer Jessica Jarrell gives fans something new to enjoy with the second installment of her 'Don't Hog The Covers' series, this time covering the hit song "PillowTalk" by Zayn Malik.
Sporting a revealing tank top, Jessica seduces the camera through various performance shots in the black-and-white and color clips. Simple and always effective.
Watch Jess sing about staying in bed all day below.