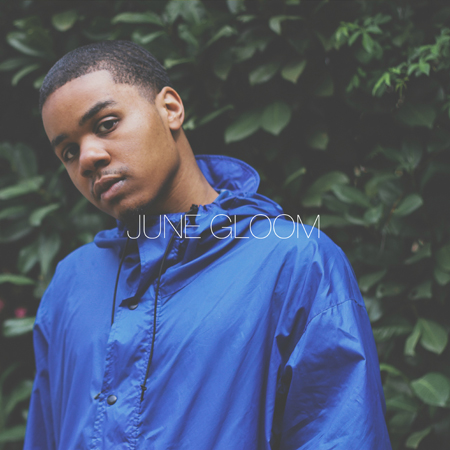 Atlanta based alternative R&B artist JaCobe King, who has opened for acts such as Mario and JoJo, premieres his brand new single "June Gloom."
With ambient production by Atlanta based producer/songwriter Corey Houston and JaCobe himself, the song paints a picture of a distressed lover being saved from heartache. Based off the title alone the single would seem rather somber, but when listened to, the lyrics are actually expressing to a lover, deep gratitude for an escape from pain during the month of June (a time that is usually joyous and fun).
"It was the coldest summer I'd ever seen / Till you came and saved me from captivity," he sings.
The track starts off dark and airy, then skyrockets into an upbeat chorus filled with textures from synths, 808's, hi-hats, and a high chest voice belt from JaCobe. Portions of the single contain sonics common to the alternative R&B era, along with Bryson Tiller's now-coined term "Trapsoul," but JaCobe finds a way to mold both into his own style.
"June Gloom" is the first single off his forthcoming EP, which is coming soon, take a listen below.
JaCobe has much more on the way and will be performing all around Atlanta this summer. For more info visit www.jacobeking.com and follow him on Twitter and Instagram.