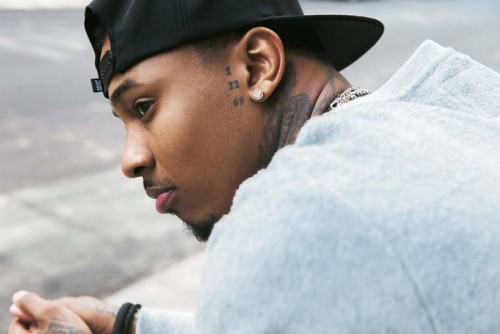 Epic Records history in R&B music is well known, and while they are most recently making headlines for signing DJ Khaled and his We The Best Music Group, the legendary label continues to push out young R&B talent. Their latest, Memphis native Bernard Flowers makes his debut this week with the mid-tempo single "This Feeling."
Finding his passion for music as a young teen, Flowers moved to Atlanta to pursue a career, and so far he is on the way to fulfilling his dreams. Expressing authentic emotion is imperative for any singer and Bernard knew exactly what to write about within 10 seconds of hearing this track.
"I write songs about my ideal woman, what I want in a woman," he says. "It's kinda like a dream that comes to life when I go in the booth. I'm catering to the female crowd and cool guys. Every guy that loves women wants a girl that they can win over."
That feeling is evident on the romantic tune as Flowers uses his able falsetto to sing about landing the girl of his dreams and receiving her all by giving her everything he has.
Take a listen below, and look out for the video coming soon.