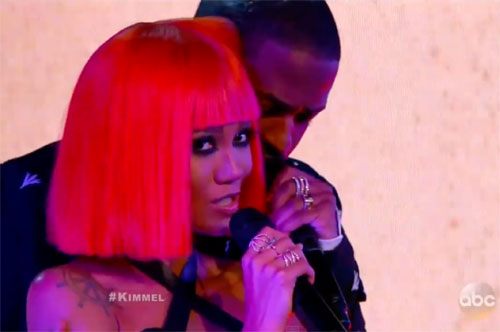 Jhené Aiko and Big Sean brought TWENTY88 to our eyes and ears on Thursday night. To celebrate the release of their secret joint project, the duo made their debut TV performance on "Jimmy Kimmel Live!"
Sean and Jhené sat back-to-back for a performance of "Selfish," the second cut on their self-titled project. "How could you be so selfish?" the two ask in the song's hook before Sean responds: "I can't help it."
There was some dramatic and theatrical tension between the duo throughout the performance. They went from avoiding each other, to cuddling, to walking away from one another, to face-to-face confrontations and caressing.
Currently, TWENTY88 is available to stream via TIDAL and for download through other services, including Apple Music.
Watch their first live performance below!