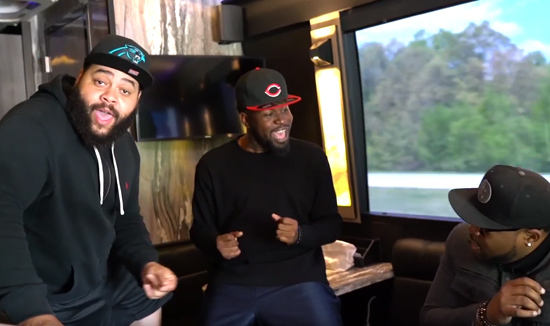 SANG! Y'ALL BETTA SANG!!
Our favorite background singers The Hamiltones have done it again, this time sharing a short video of an impromptu performance on their tour bus while singing the gossip-heavy comments that Birdman made to The Breakfast Club last week.
The Cash Money boss made social media go crazy when he spelled out the word respect with a "k' instead of a "t," and the boys took his comments to another level, creating a song and harmonies that make for another comedic and praiseworthy performance.
Check it out below.