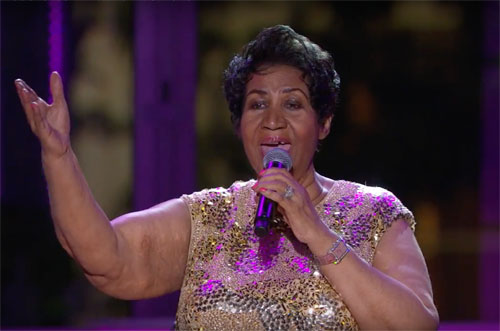 The Obama's have done a wonderful job honoring Jazz, R&B and Soul music during their two-terms in The White House. On Friday night (April 29), another wonderful celebration of Jazz was held on The White House south lawn, for the fifth annual International Jazz Day.
Hosted by Morgan Freeman and featuring celebrity guests from Shonda Rhimes to Gabrielle Union to Kerry Washington, the evening's focus remained on the music.
While much of the concert honored and celebrated the history of Jazz music, the audience was shocked and surprised by the appearance of Aretha Franklin, who walked on stage during Herbie Hancock's set and paid tribute to Prince, singing "Purple Rain."
"God sent down a rainbow to Prince's house so he could walk up to heaven," the legendary singer said, beginning a brief sermon and eventually compelling people to join in as she sang.
Watch the full concert (the Prince tribute begins around the 1 hour and 10 minute mark) below.
via Billboard