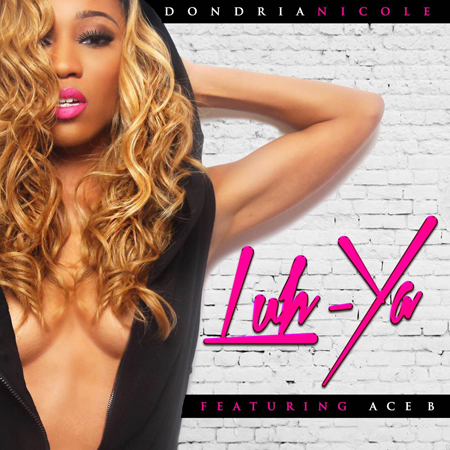 Dondria Nicole is back with not one but two brand new singles!
The R&B songstress, who was first discovered and signed off YouTube by Jermaine Dupri, hasn't released much since 2014's "Ain't No Way," but that all changes today with her duel single release of "Luh Ya" and "2 Good."  Both records were produced by The Pen House, and are our first taste of her upcoming EP The Day of the Don.
On the uptempo, feel-good "Luh Ya," which features rapper Ace B, the singer/songwriter celebrates a love that is bringing her everything that she's ever dreamed of and more. "Baby I've never been the type to get caught up on material things / The only thing I ever needed was you / You give the benefits, considerate, when I need to talk you listen," she sings.
"2 Good" shows another side of the singer's relationships as she lets an ex know that she is fully confident in herself and being without him, because she was out of his league. "Though I'm not perfect I'm worth much more than you / You took all that I gave and left nothing to lose / Sacrifices are made, and made it clear you wouldn't change / Guess I'll take the blame for believing you," she sings.
Take a listen to both singles below, and you can pick them up on iTunes now.