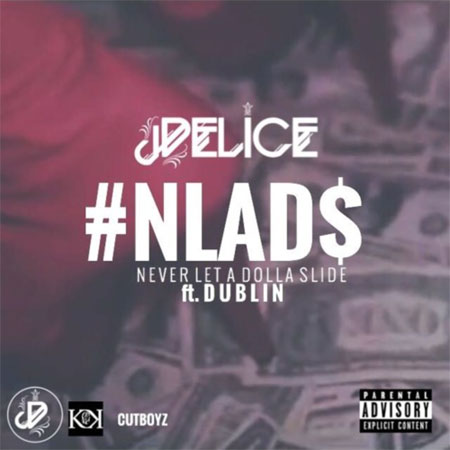 Indie artist J-Delice continues to build his buzz and turns up with the NSFW video to his club single "NLAD$" featuring Dublin.
The Connecticut based R&B artist first garnered attention with his single "What's Mine Is Yours" featuring the late Coke Boyz rapper Chinx and Long Island's SaGotti, which received recognition by HOT 97's own Drama King DJ Kay Slay. Additional collaborations ensued including working with Dipset's own Jim Jones and Trav on a song titled "BLOCK Stories" for DJ Kay Slay's project 50 Shades of Slay.
The self-described CuTBoY continues to raise the bar for his hometown, from serenating the ladies on his first single to now dedicating his latest to the ambitious pole dancers and shot callers with "Never Let A Dolla Slide" aka "NLAD$," off his mixtape DOWNTIME, which is available to download on Soundcloud and DatPiff.
Peep J-Delice's new video below.