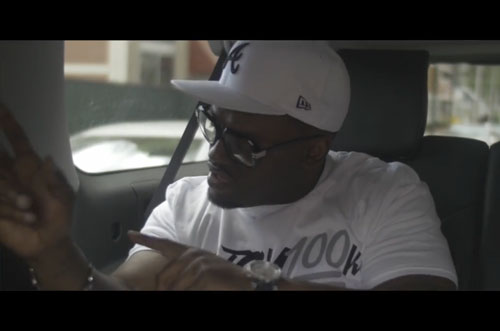 It goes down in the DM.
Earlier this year indie artist Torre South debuted his new single "#Hashtag," which is the first release off of his upcoming album, titled #TSM100K.
Today, the Atlanta based singer/songwriter premieres the song's official music video, which brings his modern hook-up anthem to life. Opening with South's sexy co-star laying in bed, the two converse back and forth via social media as he sings: "I got a PYT in my DMs, she's always sending me pics / Gave her my number on the DL, told her don't call me baby, text."
After receiving the cue to come thru from his new lover (her response being, "#imready #noclothes #comegetit"), Torre hops in the truck and goes on to flirt via hashtags back and forth until they rendezvous at her apartment. Rapper Muknee spits his complementary verse from a rooftop while his girl seduces the camera.
It's clear social media dating is working for them.
Torre's #TSM100K is due out this summer. Check out his new video below!
For more info check out www.torresouthmusic.com and follow Torre on Twitter and Instagram at @torresouthmusic.