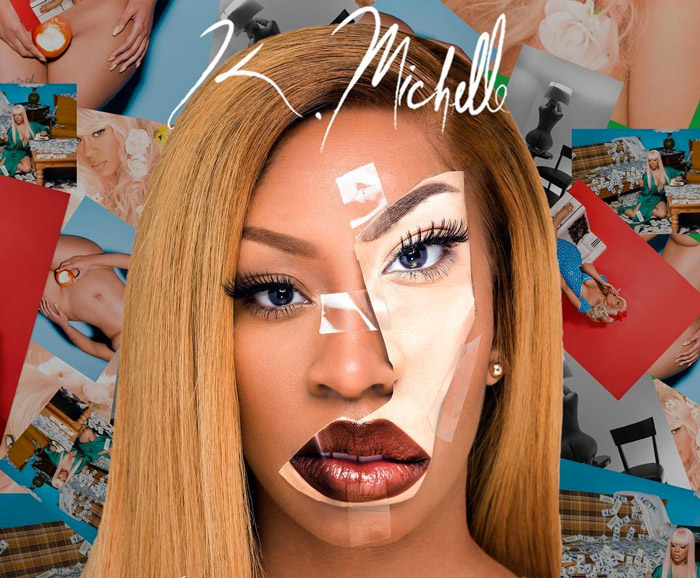 K. Michelle's touring schedule is not slowing down anytime soon! With consistently selling out shows surrounding her latest album More Issues Than Vogue, the R&B firecracker has announced a brand new summer tour is on the way.
Titled, "Hello Kimberly Tour," the singer's latest trek is set to kick off July 12 at the "House of Blues" in Boston and travel across 20 U.S. cities, including Philadelphia, Baltimore, Detroit, Atlanta, Houston and others before closing out Aug. 14 at The Novo in Los Angeles.
K. Michelle unveiled the tour dates with a message to her fans.
"Let's go Rebels! Y'all have been asking and it's officially tour time! ? I can't wait to see everyone on the #HelloKimberlyTour for my third #1 album #MoreIssuesThanVogue starting this July! Y'all always sell out and show out! Third time's the charm! I'm ready to have some fun! ? "
Pre-sale tickets are available starting Thursday (May 19) prior to the general on sale on Friday at noon local time. See her itinerary below.
"HELLO KIMBERLY TOUR" DATES:
July 12 – Boston, MA – House of Blues
July 14 – Richmond, VA – The National
July 15 – Norfolk, VA – The Norva
July 16 – St. Louis, MO – Scottrade Center (Radio Show)
July 19 – Philadelphia, PA – The Fillmore
July 20 – Baltimore, MD – Ram's Head Live!
July 21 – Washington, D.C. – The Fillmore
July 23 – Detroit, MI – Chene Park
July 27 – Nashville, TN – Marathon Music Works
July 28 – Greensboro, NC – Cone Denim Center
July 29 – Raleigh, NC – The Ritz Theatre
July 30 – Myrtle Beach, SC – House of Blues
July 31 – Atlanta, GA – Fox Theatre
Aug. 2 – Ft. Lauderdale, FL – Revolution Live
Aug. 5 – Dallas, TX – House of Blues
Aug. 6 – San Antonio, TX – The Aztec Theater
Aug. 7 – Houston, TX – House of Blues
Aug. 12 – Las Vegas, NV – House of Blues
Aug. 13 – Phoenix, AZ – Celebrity Theatre
Aug. 14 – Los Angeles, CA – The Novo