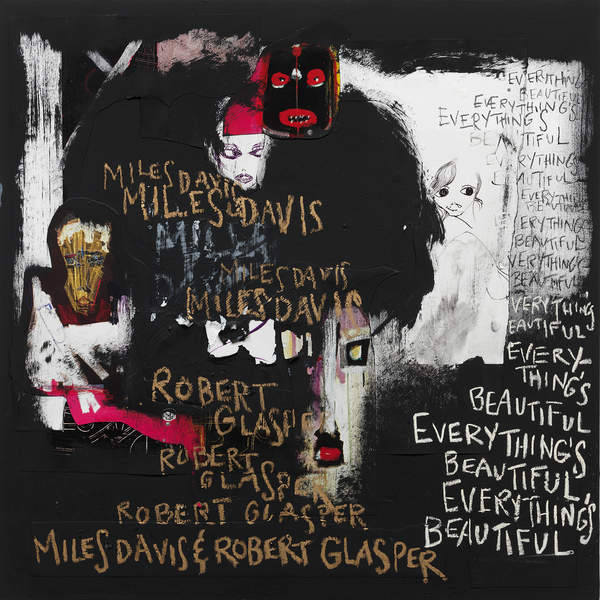 Robert Glasper is carrying on Miles Davis' iconic legacy with his upcoming album Everything's Beautiful, which was inspired by his work on the soundtrack for Miles Ahead, the 2015 Davis biopic starring Don Cheadle.
After receiving our first taste of the project with the Bilal-featured "Ghetto Walkin'," the Grammy Award winner delights us with his anticipated new collaboration with Erykah Badu, on their re-imagined, modern version of "Maiyisha (So Long)."
Created with reworked material from the original song off Davis' 1974 album, Get Up With It, Badu penned original lyrics and a Davis-inspired melody, which work lovely over Glasper's bossa nova track.
"We sat down for a few days before she came up with the idea of a bossa nova, and Vincent [Wilburn Jr., Davis' nephew and Eighties-era drummer] recommended using 'Maiysha,' which comes from the mid-Seventies and has this beautiful trumpet solo by Miles," shared Glasper. "That was on a Wednesday night, and it all fell into place quickly after that: Sony sent us the multis so we could isolate different parts of the song, she wrote original lyrics and sang her part, and boom, boom, boom—by Friday, 85 percent of the track was done."
Badu is calling this an ode to Michael Scott, the humorous but inappropriate boss played by Steve Carell on "The Office." It is clearly due to the fact that she sings the line "That's what she said" throughout the cut, a joke popularized on the show.
Fans might also find this song a bit familiar since Badu and Glasper performed it for BuzzFeed in November, however back then it was believed to be titled "So Long (That's What She Said)."
Everything's Beautiful comes out May 27, one day after what would have been Davis' 9oth birthday. Other guests on the album – which is jointly credited to Glasper and Davis – include Bilal, MC Illa J (J Dilla's younger brother) and Stevie Wonder, who plays harmonica on closing track "Right On Brotha." For now, listen to "Maiyisha (So Long)" below.