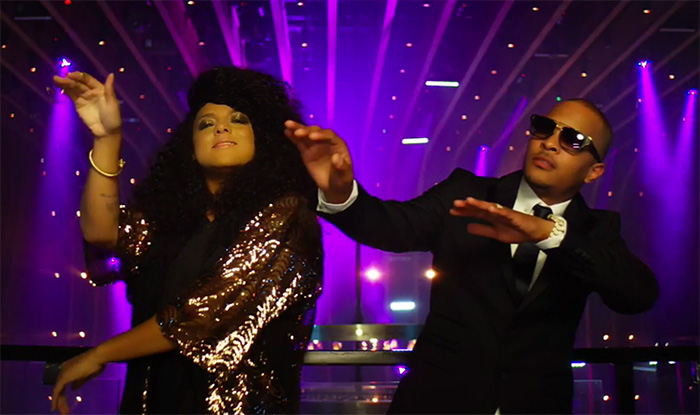 Who would've thought T.I. and Marsha Ambrosius would make such a 'Dope' song together?
On the ATL rap star's hot new summer single "Dope," Marsha assists him in celebrating life on the West Coast. The King of the South luxuriates in some of the finest things that Los Angeles has to offer in this futuristic video filled with high-tech gadgets and foreign cars.
Featuring cameos from some of Tip's famous rapper friends, Travis Scott, Big Sean, Nelly, and Killer Mike, the visuals definitely get you in the mood to party. The Dr. Dre produced track samples Aaliyah's 2001 single "Rock the Boat" and sees Marsha Ambrosius showcasing those beautiful airy vocals on the chorus.
"Dope" is currently a TIDAL exclusive, but you can get a taste of it below.