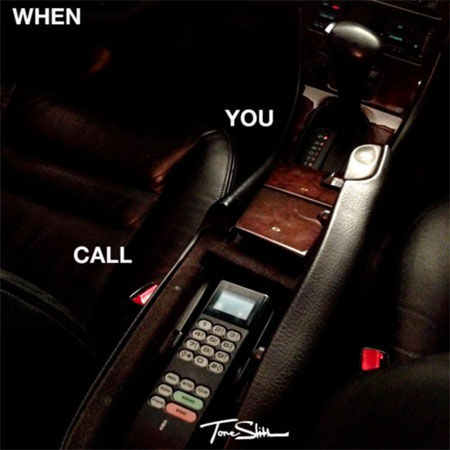 Rising singer/songwriter/producer Tone Stith is gearing up for the world to hear his sound, a vibe that he's been perfecting under the tutelage of Jas Prince (who is most famous for being credited with getting Drake signed to Cash Money).
The New Jersey native, now residing in LA, is crafting his debut project, titled California 70, which is expected to draw from influences he grew up hearing by his parents, including the feel-good soul and funk of the 70s and 80s, and blending that into a modern approach. His name is still new to most, but you've probably already heard his talents by his recent work with Chris Brown, notably his work on Royalty, including hit single "Liquor" and the retro R&B styled "Make Love."
Now, we get a deeper feel of what's to come from Tone, with the catchy groove "When You Call."  Flexing his impressive vocals, Stith sings out to his lady about holding her down whenever she needs him. "I just want to be there when you need me / Give you butterflies when you see me / When you hit me up I'ma come around, just to hold ya down," he sings.
Tone promises much more where this one came from, check it out below. What do you think?