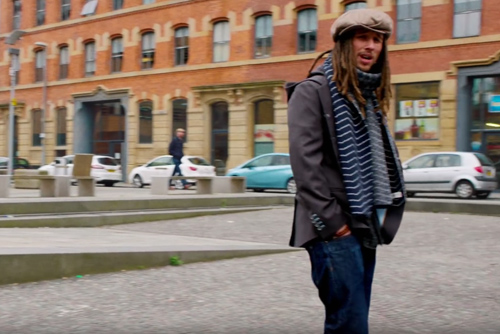 Back in March, UK soul singer JP Cooper returned with the infectious, hard-hitting new single "Five More Days" featuring rapper Avelino.  Now, the buzz-worthy artist debuts the 360-degree filmed music video.
As the clip opens with the hip hop styled break-beat kicking in, the camera rotates around and follows Cooper singing throughout a London neighborhood and in the studio with his band. The visual rotation matches the song's cyclical refrain and unshakable soul-driven groove.
JP sings about the struggle of waiting for payday and having to beg, steal and borrow to make it.
"I could pore myself a glass, but there's nothing left to drink / If I only had the cash I could buy the time to think," he sings.
Check out the unique video below.