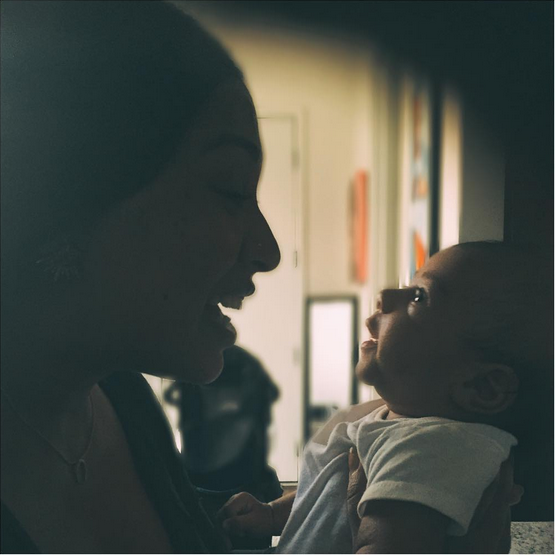 Melanie Fiona keeps it raw and real about her experiences thus far as a new mom. In her recently released vlog, "It's Time To Tell The Truth," the R&B songstress candidly speaks about giving birth to her son, Cameron Lincoln Cotter, her first child with boyfriend, Jared Cotter, who she praised as an "amazing partner." Her testimony is one that many moms can identify with. Motherhood is simultaneously one of the most rewarding and challenging roles that women fulfill. Melanie aptly described motherhood as a journey that comes with countless unexpected detours. Although she ate well and was active during her pregnancy, she found that her planning and preparation was not enough.
Past her due date by 5 days, Melanie went into the hospital and her labor progressed quickly, unfortunately, it stalled and she ended up developing pre-eclampsia (high blood pressure); her blood pressure was near stroke level. She reluctantly decided to have a C-section, which is major abdominal surgery.
Thankfully, baby Cameron is healthy and bringing his mommy much joy. Melanie expressed that she continues to have challenges with adjusting to motherhood, however, she is determined to embrace it. And she has developed a new perspective about the body image issues that women face.
"I'm looking at myself with completely new eyes, trying to understand who I am; What is this new body? Who is this new woman? Who is this new mother?"
As someone who's in the public eye and expected to maintain perpetual physical beauty, Melanie's video is bold and refreshing. Mothers are expected to do their duties with grace and strength, however the truth is, motherhood has some ugly moments that leave women feeling overwhelmed with feelings of disappointment (with themselves) and isolation.
Melanie is enjoying family life so, fans have to remain patient as she settles into parenthood. Melanie will release future videos about her experiences because she is committed to sharing her journey with others, especially fellow moms.
She ended with words of encouragement for fellow moms: "Be patient with yourself and love yourself at every stage." Take look at the poignant vignette below.
–Words by Raquelle "Rocki" Harris