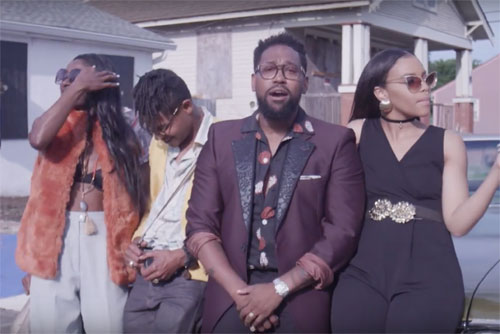 PJ Morton is back and bringing some good Nawlins party vibes with him.
The singer/songwriter/musician gets us ready for the summer and good times with friends in the new video for his song "I Need Your Love" featuring rapper 5th Ward Weebie. The New Orleans native originally released the song on his album Walk Alone, and then in live form last year. The newly updated, studio version, which includes Weebie, was included on his recent EP Bounce & Soul.
If ESSENCE Fest is on your schedule this year, than this video will certainly get you ready for your trip to the N.O. If not, you can just enjoy the festive visuals, kids playing instruments (who doesn't love that), and vintage styles.
Check out the video below.