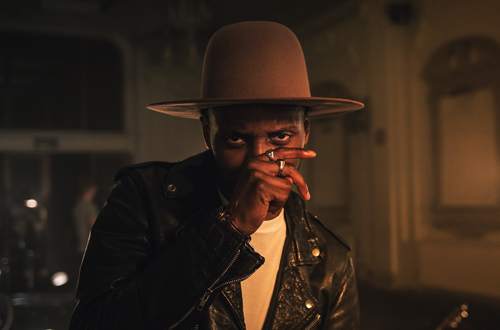 UK based soul hero Samm Henshaw returns with a brand new video for his latest single "Our Love," off his forthcoming second EP, The Sound Experiment 2.
Warm and effortlessly uplifting the song was inspired directly by Samm's childhood growing up in South London, and the experience of his parents (who are originally from Nigeria). "I wrote 'Our Love' about a story my Dad tells from when he first started dating my Mum: his family didn't approve, but he didn't care," he says. Musically, "Our Love" is similarly independent-minded, twisting a broad range of influences (D'Angelo, Stevie Wonder, Frank Ocean, and gospel greats) into Henshaw's most infectious track to date.
"Our Love" is the first song to be taken from The Sound Experiment 2, the follow-up to Samm's debut, limit-testing EP (which also saw him named a One To Watch for 2016 by the likes of Spotify, Google Play and Napster).
Following a string of sold-out shows, the soulful 22-year-old will tour the UK in May before an extensive European festival run this summer.
Check out the performance style video below.