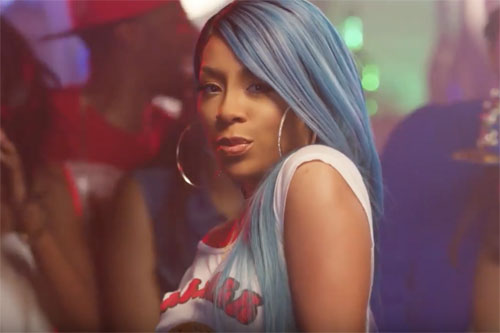 Dammmn Baby, K. Michelle is coming with the goods! 
While she has been touring North America in support of her stellar new album More Issues Than Vogue, the R&B diva premieres the music video for "Got 'Em Like."
Producer Jazze Pha mans the turntables in the opening of the club themed visuals. Taking us back to her early days as an erotic dancer, the Memphis native belts out the lyrics in a strip club dressing room, then posts up against a pool table, and ends by taking the stage to show off her assets.
"I need stacks, otherwise motherf**ka you can get back," proclaims K as she sings the views of those ladies who only chase the money.
Check out the NSFW video below.