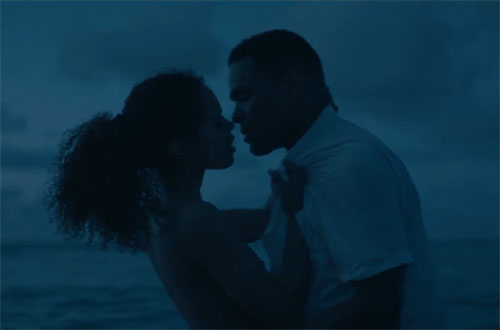 Maxwell has premiered the steamy music video for his fast-rising single "Lake By The Ocean," filled with classic sensuality and gorgeous cinematography.
The story opens with a beautiful young woman, weary from carrying jugs of water in the dusty summer heat. She escapes in the evening to watch Maxwell perform in an intimate café, followed by a passionate midnight rendezvous with the R&B star.
Maxwell says the video, "depicts a world in need of water and two clandestine lovers who meet with liquid dreams, one being the bare boned need for clean water, and another, the performer, who wants to be lost in the watery worlds of love and devotion."
Director Phillip Andelman adds, "this was such a special experience, Maxwell's vision for this piece really allowed us to push ourselves and create something personal. Shooting in small villages and pristine coastlines immersed us into the heart of the song. I am so grateful to have been part of this journey."
This is the first visual from Maxwell's much-anticipated new album blackSUMMERS'night, due out July 1, his first album in seven years and the second chapter of his musical trilogy that began with 2009's BLACKsummers'night. Starting June 18, he will embark on his SUMMERS' Tour, including a headlining slot at the Essence Festival on July 1.
Check out the sexy video below!