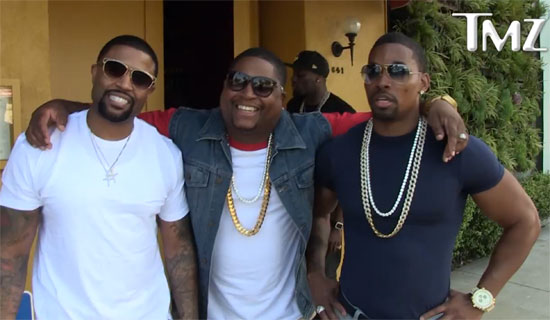 R&B trio Next left their mark on music in the late '90s and early '00s, but fans were quite disappointed when the "Too Close" hitmakers split up, and have been calling for them to get back together.
This week the fellas revealed their reunion and the TMZ cameras were there to capture the moment when they made their way out of Pizzeria Mozza in L.A.  They spoke about the reasons for their break, and why it was never too serious.
Tweet, T-Low and R.L. started talking again after they were approached for the TV One docu-series "Unsung Revisited." On Wednesday night they were onstage singing their hit, "Butta Love," at the 'Unsung' screening party.
Check out the interview and performance below.
via TMZ