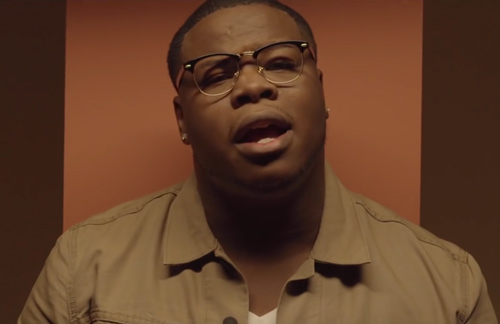 Sometimes you just need a good break-up song to help you through the transition out of a long relationship.
Indie artist LoverBoy Vo, also known as Vocal, brings that to life with the music video for his buzzing single "Solo," off the singer/songwriter's latest EP The Phases Of Love, which is available at LoverBoyVo.com.
Fed up and tired with his woman's apparent games, the North Carolina native sings out his feelings on camera, as he is seen letting her know it's time to call it quits. Vo leaves their apartment and heads to the studio, where he has to ignore her calls.
"We've been through too much for too long / I'm tired of the bullshit we're too grown / Ain't nothin' to talk about just let it go / Go ahead forget about it, cause now I know / I'd just rather be solo," he sings.
When his girl shows up in person it's the final straw as he rides off and closes the curtain of his Maybach, but the video keeps us guessing if they will ever reconcile their differences as it ends with a 'to be continued.'
Vocal has been singing for years, building a strong local following through his '90s R&B inspired sound and quality pen game, he continues to contribute timeless music and help bring great R&B back to the mainstream.
Check out the video below.
The single is available now on iTunes.
For more info check out www.LoverBoyVo.com and follow him on IG and Twitter @LoverBoyVo.