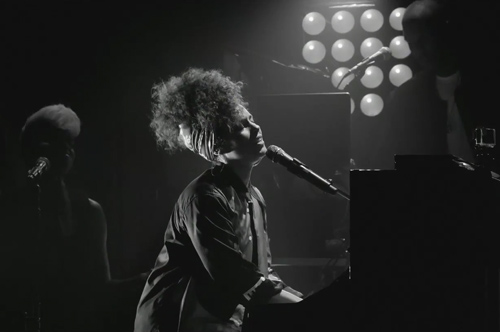 Back in April, we reported that Alicia Keys had paid tribute to Prince during her Tribeca Film Festival performance at the Highline Ballroom.
She was there to celebrate the release of her new short film, The Gospel, and play new songs from her forthcoming album. But she was also mourning the death of one of her biggest inspirations, Prince.
"We lost someone very special," she said onstage. "Prince showed me what it means to be an artist…how to be bold and brazen."
Toward the end of her set, she returned to her idol, describing how they spoke on the phone at the beginning of her career. "I was scared!" she recalls. "He was a very cool dude — the swaggiest that there ever was."
A. Keys then played her soulful cover of Prince's classic piano ballad "How Come U Don't Call Me," from her 2001 debut album Songs in A Minor. "There was nobody like him before," she told the crowd afterward, "and there's not going to be anybody like him after."
Now, to continue celebrating the music icon on what would have been his 58th birthday, Alicia has shared some amazing official footage of her tribute performance.
Watch her special gift to Prince and us below.