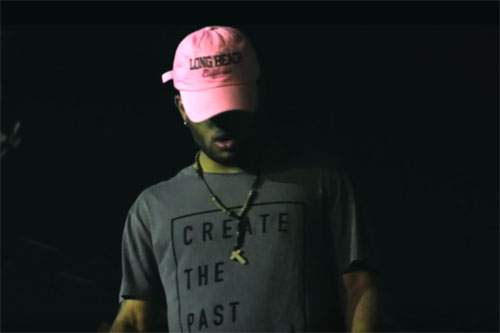 Indie artist Lue Crane returns, following the release of his early 2015 single "Faith," with the new song and video, "Dreams."
The North Carolina native is prepping for the release of his new project, Late Night Feelings 2, and with his latest single the young singer/songwriter is focusing on his goals and plans for the future.
Over the feel-good, piano led track Lue opens up about how his visions have changed, as he's grown and matured. In the video he shares pieces of his story, and tells his friends about his plans, while they walk the streets at night.
"On 'Late Night Feelings 2' I go deeper into my story. Mark my words, 'Late Night Feelings 2' will make history, it's real powerful music, with relatable stories, I believe it's my best work production wise and lyrically," explains Lue Crane. "I'm 65% finished with the new project, I'm gathering my features and adding a few changes as of now, and I got more videos coming soon… Late Night Feelings 2 is on the way, and it will be epic!"
In the meantime, check out his "Dreams" with the new video below.
For more info you can follow Lue on Twitter (@lue_crane), Facebook (Lue Crane) and Snapchat (luecrane).