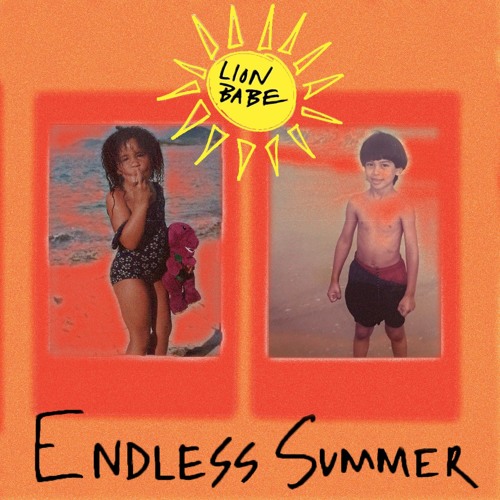 Acclaimed R&B/soul duo LION BABE are back and bringing us summer treats! The duo–made up of Jillian Hervey and Lucas Goodman–have announced the forthcoming release of a new mixtape titled 'Sun Joint,' which will be released on June 21 on www.teamlionbabe.com.
The 11-track mixtape follows the release of their debut album, Begin, which was released earlier this year. The band has also shared the mixtape's first song, "Endless Summer."
Just in time for the start of the season, 'Sun Joint' is said to invoke a feel-good, chilled-out vibe with the band's signature Technicolor palette of sounds, including soul, funk, electronics, and earworm melodies. Songs like opener "Jazz Drums" and the aforementioned "Endless Summer" immediately set the mood, and mixtape highlights like "Tina Turner" and "Don't You Worry" expertly match the kinetic energy of their not-to-be-missed live show. The project will feature Jungle Pussy on one track and co-production from DJ Dahi on another. The mixtape also includes two different interpretations of Begin favorite "Jungle Lady," with remixes featuring Raury and Angel Haze.
Coinciding with the release of new music, LION BABE are set to kick off their first-ever North American headlining tour on July 1 at ESSENCE Festival. The duo will bring their acclaimed, high-energy live show across the U.S. and Canada with select dates through July and August. The band will hit cities such as New York, Boston, Philadelphia, San Francisco, Los Angeles, Chicago, Toronto and more.
Take a listen to "Endless Summer" below.
LION BABE TOUR DATES:
July 1, 2016 – Louisiana Superdome @ ESSENCE Festival – New Orleans, LA
July 2, 2016 – The Tabernacle – Atlanta, GA^
July 2, 1016 – Vinyl – Atlanta, GA
July 4, 2016 – The Surf Lodge – Montauk (Long Island), NY
July 6, 2016 – The Sixth & I – Washington, DC^
July 7, 2016 – Gramercy Theatre – New York, NY^
July 8, 2016 – Brighton Music Hall – Boston, MA^
July 10, 2016 –The Foundry – Philadelphia, PA^
August 9, 2016 – The Independent –San Francisco, CA^
August 11, 2016 – The Constellation Room- Santa Ana, CA^
August 12, 2016 – The Echoplex – Los Angeles, CA^
August 13, 2016 – Brooklyn Bowl – Las Vegas, NV^
August 14, 2016 – Pub Rock – Pheonix, AZ^
August 16, 2016 – The Fox – Boulder, CO^
August 18, 2016- Studio B – Minneapolis, MN^
August 19, 2016- The Double Door – Chicago, IL^
August 20, 2016 – The Shelter – Detroit, MI
August 21, 2016- Rivoli –- Toronto, ON
^ With Kamau