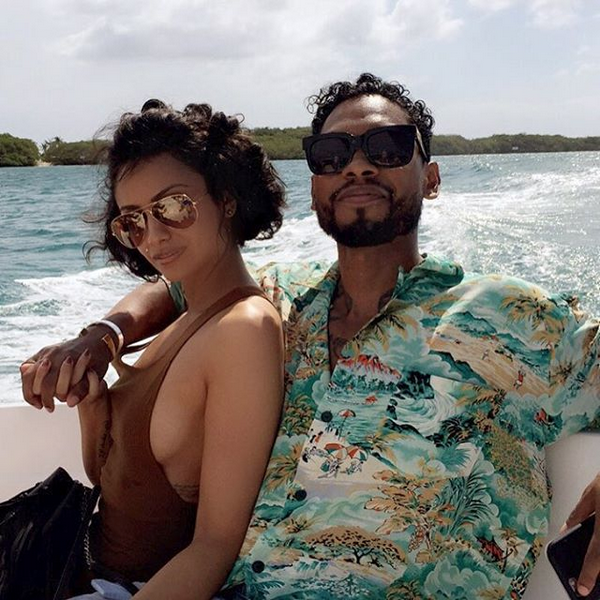 Ohh, Hey Miguel!
A lovely surprise on this early Friday, the R&B maverick has released a brand new song titled, "Come Through and Chill," produced by Salaam Remi. The singer has been busy touring, and tearing down stages in the U.S. and abroad, since the release of his stellar third studio album Wildheart.
The pop-up releases are becoming the new normal, and Miguel is taking another trendy activity, Netflix & Chill, and turning it into his own adaptation, on the breezy, sensual jam.
Sweet acoustic strings, strung together with a strong kick drum, lead the track while Miguel proposes a stimulating, but relaxing, private encounter with his lover.
"Due to unusual rain and thunder, baby I wonder (baby I wonder) / Would you put your sweats on, put your sweats on for me… Let me lay a great time on ya," he sings.
No word on if this will land on an upcoming project, but enjoy the new vibes below!