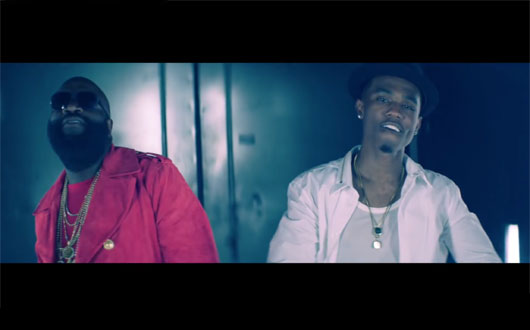 Diamond in the back, sun roof top…
That just never gets old, even with a modern remake, and we're not mad at B. Smyth for his latest single "Gold Wrappers" featuring Rick Ross. After premiering the track in April, the young R&B star debuts the sexy and colorful visuals, shot in Miami and directed by Mike Ho.
Smyth enters a club room filled with scantily clad models, who all seem to be vying for his attention, and as he sings out about his chosen lovers intentions, we can't help but hope he has enough of them gold wrappers because these chicks are looking to come up quick nowadays.
Ross enters to lay down his smooth rhymes, and B. Smyth shows off some dance moves, and then some NSFW bedroom scenes with one of the curvaceous models. He is currently readying his debut album on Mark Pitts' ByStorm Entertainment through RCA Records.
Peep his sexy new video below.