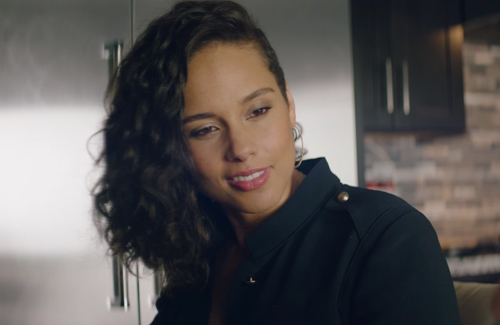 In honor and celebration of World Humanitarian Day, Alicia Keys is shining a light on the refugee crisis with her new short film, Let Me In.
The film reimagines the refugee crisis on America's shores, displacing thousands in the Los Angeles metropolitan area who must seek safety and well being by crossing the border into Mexico. Starring Alicia Keys, the nearly 12-minute film follows her and her family's struggle to reach safety in the midst of conflict.
"I was stunned when I learned that there are more refugees living in the world today than at any other point in history, and half of them are children," said Keys. "Creating this film really allowed us to imagine, what if we were the refugees? What if we were the ones torn from the arms of our families and loved ones? How would it feel if this were happening to us?"
The Jonathan Olinger-directed film was created in partnership with Keys movement We Are Here, along with CARE, Oxfam, and War Child, to raise awareness and reinvigorate the conversation around the refugee crisis currently affecting 65 million people. It features Alicia's brand new song, "Hallelujah," which is off her upcoming, currently-untitled album.
Watch the powerful film below.