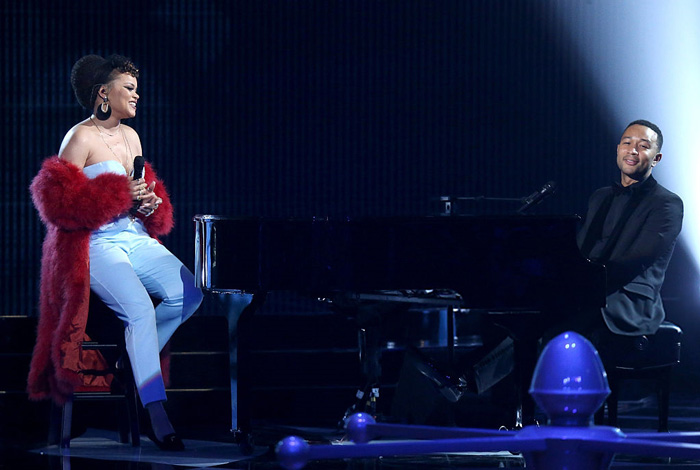 On Saturday (Jun. 4), just a day after the legendary Muhammad Ali passed away, John Legend and Andra Day paid tribute the "The Greatest" during Spike's Guys Choice Awards.
"The Champ was the towering figure of our times—in the boxing ring and beyond," said Legend. "He was a freedom fighter who used his fists and his wits, his force and his faith to make our world a better and more just place."
The duo sang George Benson's "The Greatest Love of All," which was originally penned for an Ali biopic, titled The Greatest. Through the years, the classic song has been sung by many others, including Whitney Houston.
The Guys Choice Awards are set to air Thursday (Jun. 9) at 9 p.m. on Spike.
Additionally, John and Andra joined the likes of Stevie Wonder, Christina Aguilera and Ricky Martin to perform at the fundraising 'Hillary Clinton: She's With Us Concert' in Los Angeles on Monday (June 6).
Watch their performance below!