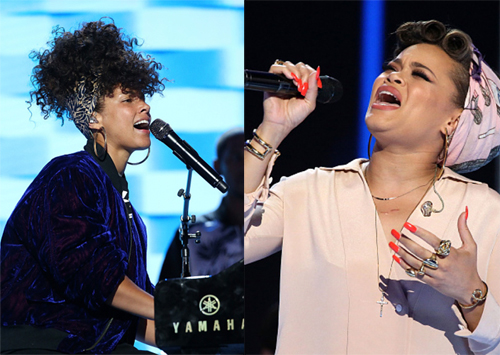 On the second night of the Democratic Nation Convention (July 26), in Philadelphia, Hillary Clinton and the Democratic party was supported by two powerful female R&B voices.
Kicking off the early evening speeches was rising star Andra Day, who has been one busy lady, performing all across the U.S. this year. She helped escalate the already positive atmosphere  in the arena by belting out her break-out hit single "Rise Up."
Following the headlining speech by former President Bill Clinton, Alicia Keys closed out the evening with a strong set, including "Superwoman" and "In Common."
Both ladies delivered riveting performances with messages of unity. Check them out below.