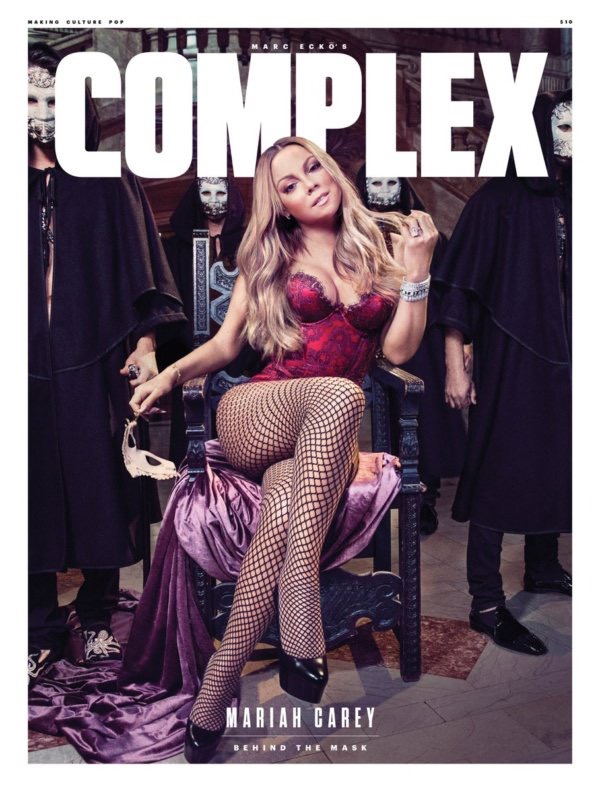 Mariah Carey is still a Queen, and Complex lets you know it with their brand new cover feature with the iconic singer.
The Elusive Chanteuse, who covers the magazine's upcoming August/September issue, flaunted her figure in a variety of corsets and fishnet ensembles, while dishing on her personal life, including her relationships with ex-husband, Nick Cannon, and her soon-to-be husband, James Packer.
Additionally, Mariah spoke about filming her upcoming E! Docu-series "Mariah World," set to air in the fall, her Las Vegas residency, and European tour, the "Sweet Sweet Fantasy Tour," which she recently announced is headed to South America.
Check out the photos and portion of the interview below.