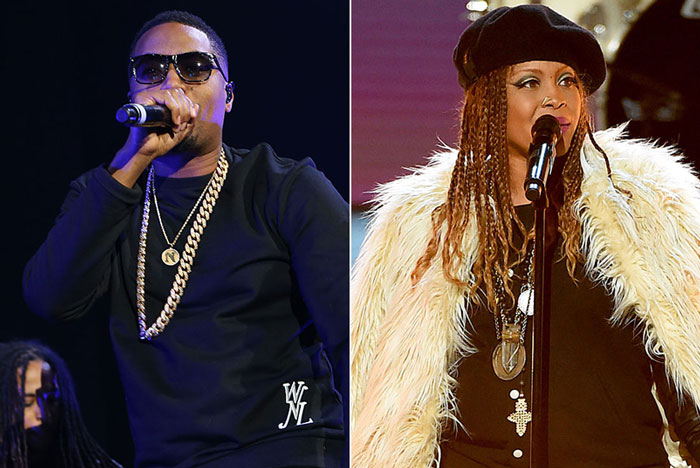 Erykah Badu and Nas have united for a powerful duet.
In celebration of their forthcoming film The Land, Esco and Sara Bellum collaborate on the soundtrack's moving new single, "This Bitter Land."
"This bitter land, watered with my soul / The fruit it bares leaves me so cold / This bitter land does nothing for love / This bitter land brings pain," sings Badu.
Nasir comes through with a verse that references police relations in the country. "Cop shot us up / He get a medal then retire / But it never will define me / Write a letter to the president, whoever in control of this society / Tell him, 'Stop ridin' me, stop drivin' us into a suicidal ideology'," he raps.
Badu stars in The Land alongside Machine Gun Kelly and Nas, who is also the film and soundtrack's executive producer. Kanye West, Pusha T, French Montana, MGK, and Jeremih all appear on the soundtrack.
The Land is due in select theaters July 29. Take a listen to "This Bitter Land" below.