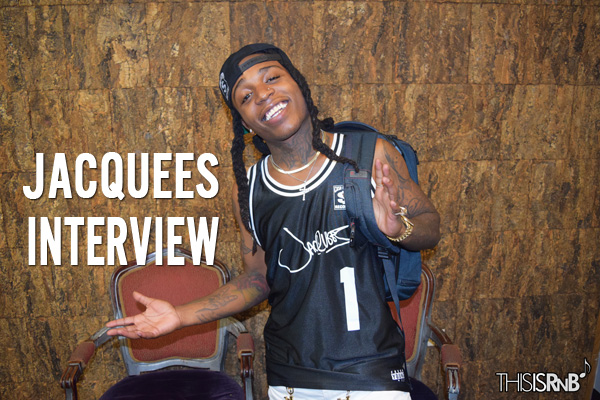 Rising R&B star and Cash Money/Rich Gang signee Jacquees has been on one crazy ride since the release of his 19 EP, and he deserves it all.
Recently wrapping up his sold-out "MOOD Tour," in promotion of his Mood mixtape, the young singer has much to be thankful for. Making his last stop in his hometown of Atlanta on July 8, we were in the building to witness the outstanding show, and catch up with the humble and passionate crooner about everything from his love for the music, who he thinks would make a good President, and what it means to be #VisiblyBlack.
Delivering an unforgettable interview right after an energetic set onstage, Jacquees continues to prove why he's poised to be a leader of his generation; and how with his continued tenacity, will leave the lasting impact that many wish to accomplish.
Watch the full interview below!