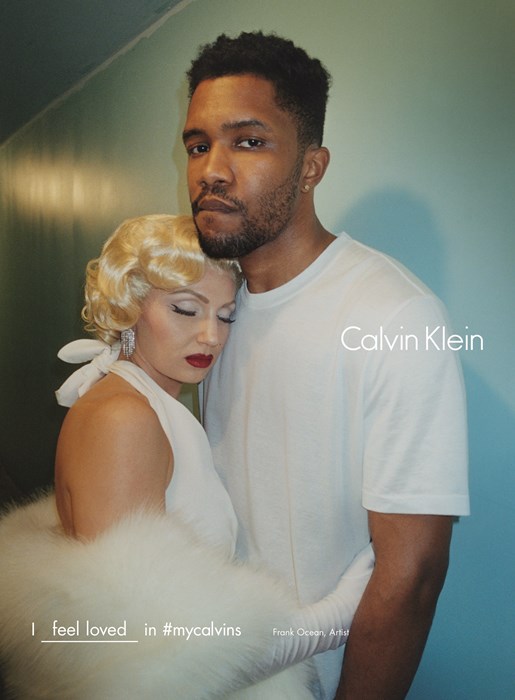 The reclusive Frank Ocean may finally be getting ready to return with his anticipated sophomore album. After teasing fans with an image, posted to his website, that listed July 2016 as a possible release date for the album, Boys Don't Cry, the singer-songwriter is now appearing in a major ad for Calvin Klein.
Ocean joins the likes of Young Thug, soccer star James Rodriguez, actress Margot Robbie, among others in the "#MyCalvins" Fall 2016 campaign.
The fashion house made the announcement on Snapchat on Tuesday (July 5). In the ad, Frank appears on a retro style talk show, and explains how music is like a supplemental addiction to him. In one scene he stands against a wall hugging a Marilyn Monroe look-a-like.
Ocean's fans have been starved for new material since his 2012 album Channel Orange, which bowed at No. 2 on the Billboard 200.
Check out Frank's ad below.