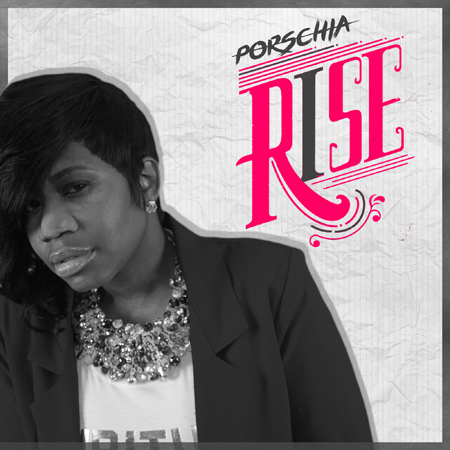 Savannah-based indie artist Porschia is on a mission to spread hope through a musical blend of soul, gospel, and R&B.  The emerging singer/songwriter has released her new EP, RISE, a collection of empowering music produced by Joe Milly (The Lox, Jadakiss, The Game), Ralph Beats, and Chris Jarvis.
On the EP, Porschia expresses her past personal failures and present struggles, yet provides hope and faith in God as the vehicle for elevation. Porschia presents an authentically Christian brand of music that speaks out of her church-based musical roots, as well as through branched extensions of soul, R&B, and jazz.
Speaking about her musical roots Porschia explains, "I grew up listening to all genres of music, and began to hear my own sound develop from the gospel voices of Mahalia Jackson and Shirley Caesar, the jazzy versatility of Ella Fitzgerald and Billie Holiday, and the soulful songwriting of Lauryn Hill and Anthony Hamilton. When someone listens to my music, my hope is that they will hear my heart and truly connect to the source of my ability. I aim to create music that bridges the spiritual, cultural, and social gaps of humanity. My music is of and for the soul, spans genres, and displays the love and broadness of God."
Porschia is currently working on her full-length debut album, Boundless, set to be released in January 2017.
Stream Porschia's 'RISE' EP below, and you can download it for free @ www.porschiaofficial.com.
For more info, follow Porschia on Twitter @porschiatweets, on Facebook @ facebook.com/porschiamusic, & on Instagram @porschiaofficial.