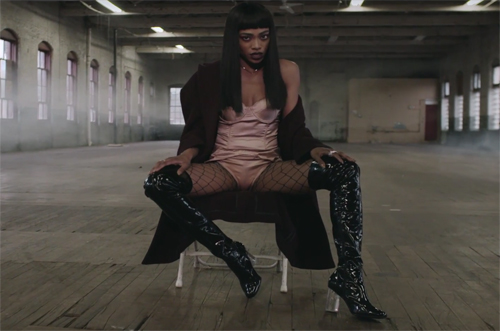 NYC based artist MAAD*MOISELLE has shorted her named to simply MAAD, and released the music video for her latest single "Black Ice."
After receiving critical acclaim upon the song's release back in March, the singer/songwriter/model/DJ teams up with Creative Destruction for the stunning visuals.
MAAD takes viewers on a journey into a sensual and sexy world – a little bit dark and hypnotizingly playful. Over an infectious production by The Vamp, she calls out to her love interest for a secret affair.
"Ooh I know what you like / Ooh want to play tonight? / All over that black ice / Ooh baby roll the dice / Ooh it's getting dangerous," she sings.
With her debut EP 'Lé Funk' due for release in September, and a new track to follow in the coming weeks, MAAD is on a one-woman mission to bring throwback funk and soul influenced sounds back to the forefront of music.
Check out the video below.