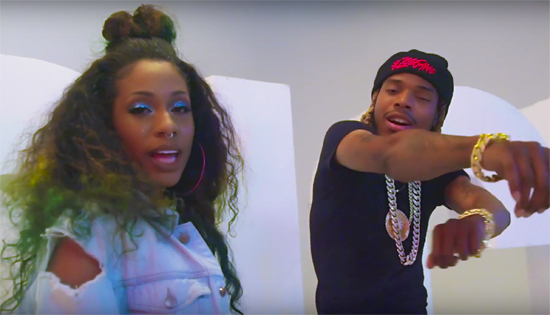 Just in time for the mid-summer turn-ups, Tiffany Evans debuts the music video for her catchy, Fetty Wap-assisted single "On Sight."
The R&B mommy makes her directorial debut with the colorful and animated visual, which shows fans exactly who she is.
"When you watch it, you get a bunch of personality; you get a lot of swagger and just me," she tells BET. Tiffany does just that, as she rocks multiple outfits, and dances for the camera while graphic animations light up the screen. Fetty joins her in front of large "On Sight" lettering for his melodic verse.
The single is lifted from Evans' late 2015 EP, All Me. Check out the new video below.