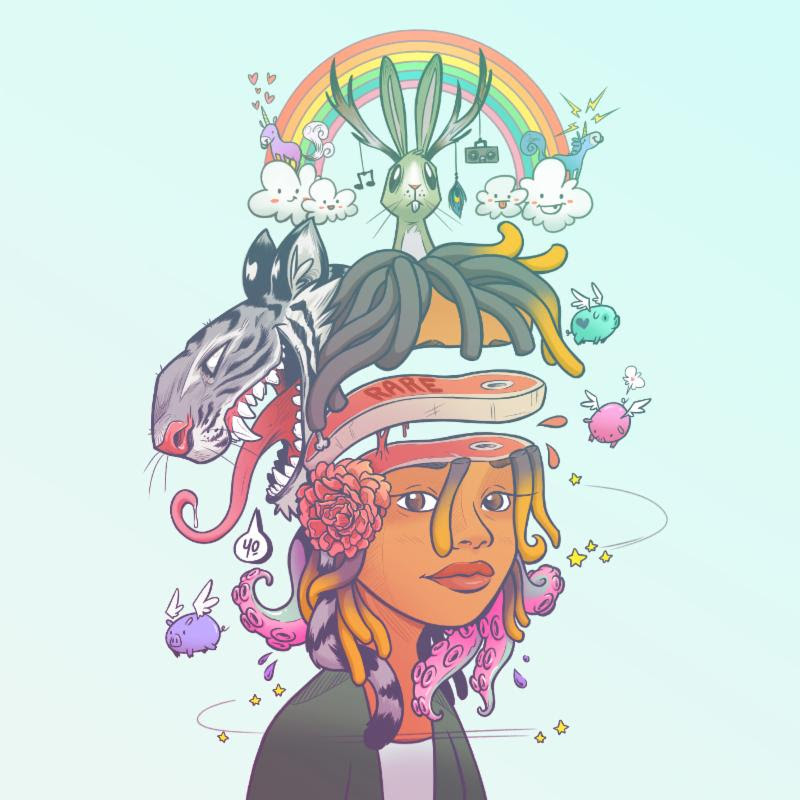 Atlantic Records signee PJ makes her official debut with the release of her first album, RARE.
Born Paris Jones, the singer-songwriter has been building a strong reputation for her work behind the scenes, songwriting for some of hip hop's biggest artists, including Wiz Khalifa, Meek Mill, Chris Brown, Tyga and others. In 2015 PJ released the EP, 'Walking Around Pools,' which included such anthemic singles as "I Mean It" feat. Hit Boy, and showcased her various talents on the mic, and with the pen.
Now, after teasing us with stellar records like "Tell Me" feat. Jevon Doe, and the single "Gangster," PJ let's listeners deeper into her imagination with the release RARE.
The 11-track project boasts additional features from G-Eazy, and Ty Dolla $ign. PJ's pen game has already been heralded and championed by many, but her gift for melody is much brighter on the album, which also toes the line of various genres, a sign of her vast influences. Storytelling is still the driving force across the project, but her overall hope for the music is to spread a message for individuality.
"RARE is like a fairytale to me," explains PJ. "It's all about the message. It's a soundtrack for people coming up; it's about going for what you want and appreciating the person you are. There are too many people in this world telling you to get in line and conform to society's 'norms.' With my project RARE, I'm telling you to run from it. I'm telling you it's OK to be different. You can't really be put it in a box and I hope it inspires people to be true to themselves."
PJ will be touring in promotion of the album with K. Michelle on her "Hello Kimberly Tour" through mid-August. Stream RARE below, and you can pick it up on iTunes now.