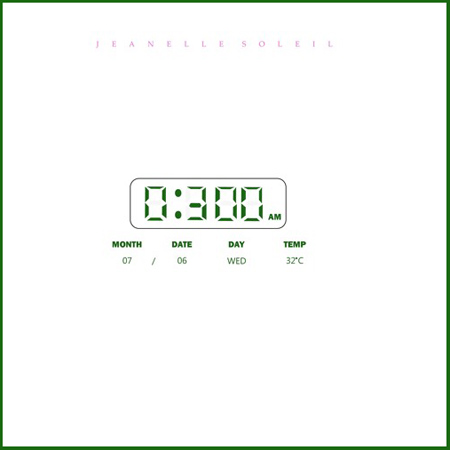 Well, OK!  Say Hello, to emerging artist Jeanelle Soleil!
This is our first time hearing the 21-year-old Toronto native, who apparently is extremely talented, because she literally told us this is her first original song, and it's damn good!  What's even more impressive though, is her intoxicating vocal, which laces the track with a beautiful amount of raw soul and texture, that is only possible from a godly gift.
Her flow is incredibly melodic, with aptly placed harmonies, as she sings out to a lover who has her sitting up late at night, pondering their relationship.
"You askin' where I wanna be and who I claim / Can't you see I'm in the middle of this thang? / Can't you see me right now?," she sings over drowsy atmospheric production by Kaz and Mike Andrews.
This is the first single off her forthcoming debut EP, which is coming soon.
Do yourself a favor and take a listen to Jeanelle Soleil's "0:300 AM" below.