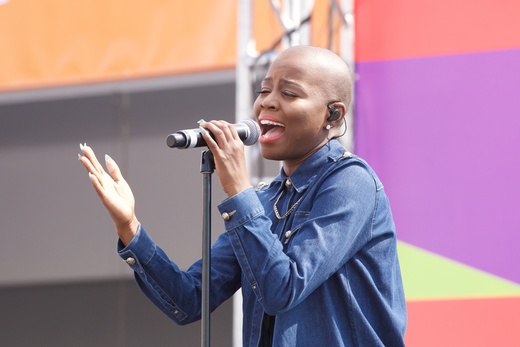 V. Bozeman is using her voice to send us a strong, conscious message about the many unwarranted police shootings.
The soulful song, "Dear Officer" featuring rapper Young Lyfe, questions the safety of husbands, brothers and sons of color.
"Dear Officer, will you let our husbands walk away? / Will you let our brothers live today? / Can our sons go outside to play? / Dear Officer / Without getting shot today," she sings.
The "Empire" star positions herself as an advocate for change, with the songs powerful lyrics. The sound of squad car sirens and the sobs of a crying woman are layered into the track.
Take a listen below.