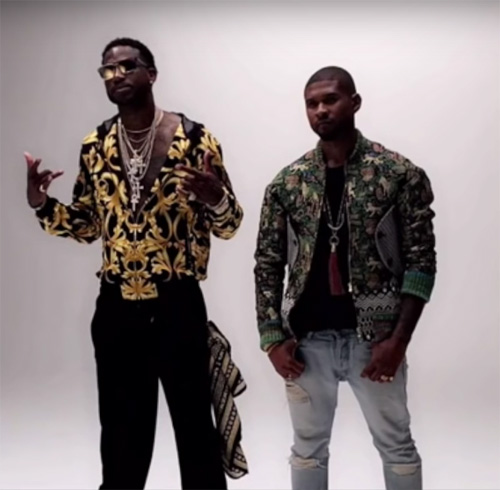 Usher appears to be doubling down with Gucci Mane and Young Thug on his new single "No Limit."
The trio joined forces in Atlanta this week to shoot a video for the recently released single, which originally only featured Thugger. Caught on Guwop's Snapchat account (as well as on his girlfriend Keyshia Ka'oir's), the clip looks like a celebration of art, gold, and even zebras?
Throughout the clips Usher stunts with his co-stars and shows off some quick moves, Gucci sits in a throne and raps about how he's "been there and done that," and Young Thug stands out in colorful clothing.
The original "No Limit" only featuring Thugger was released last month, along with "Crash." It is expected to land on Usher's upcoming album Flawed.
This is not Usher and Gucci's first time collaborating. They previously teamed up on "Spotlight" off Gucci's 2009 album The State vs. Radric Davis.
Go behind the scenes of the "No Limit" video below.