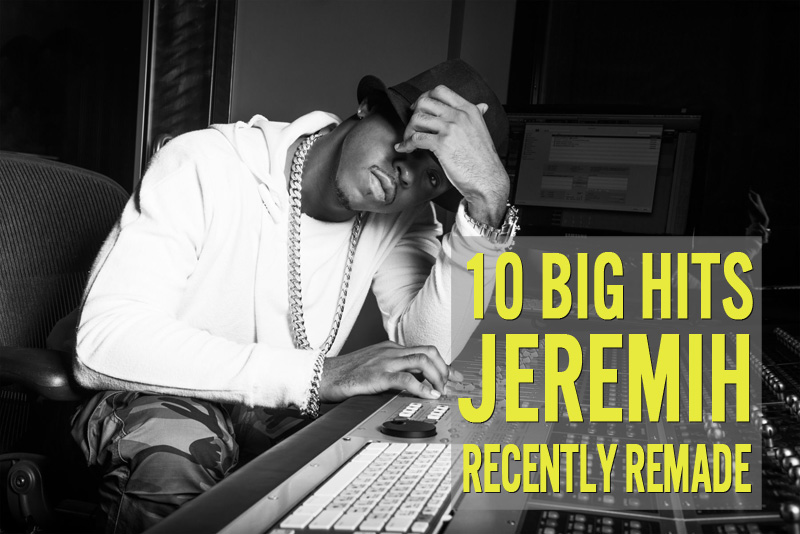 Some writers are just naturally gifted with the ability to remix, remake, or flip a set of lyrics into a different melody or copy a melody with different lyrics. While some artists find it unoriginal to directly borrow from a classic song or another artist, others will do it often and on purpose. This practice of covering, sampling, or interpolation, has been common in music for ages, and it's certainly well used in Hip Hop and R&B.
Almost all of our favorite artists have done it somewhere or somehow, and it can prove to be widely successful. One of today's biggest R&B stars seems to be searching for and finding that happy medium quite often lately. We're talking about Grammy nominated singer/songwriter/producer Jeremih.
The Def Jam Records artist has had some really big hits with his own original material, since breaking out with the #1 single "Birthday Sex" in 2009. However, over the past year or so, Jeremih has been heavily digging into the classics to bridge the generational gap and use solidified hits to conjure up some new ones.
We couldn't help but notice a pattern with a fair amount of his recent releases, between features and his own records, over the past 2 years. So, we started going back through Jeremih's latest work and indeed found enough to make this list!
From hugely known classics like Marvin Gaye's "Sexual Healing" to international dance singles like Snap!'s "Rhythm Is A Dancer," the gifted hitmaker has been borrowing from past hits across multiple decades and genres.
Delve into the "10 Big Hits Jeremih Has Recently Remade" list below.
1. DJ Mustard feat. Nicki Minaj & Jeremih – Don't Hurt Me
One of the most recent, Jeremih teamed up with DJ Mustard once again, this time for the producer's new single "Don't Hurt Me" also featuring Nicki Minaj. Kicking off the record, Jeremih drops a smooth rap/sung verse, seguing into the chorus where he blends a portion of original lyrics with a remake of Diana King's 1995 single "Shy Guy." It works here well, and doesn't feel forced or unnecessary. The original is a classic to many, but it's still not such a mega hit that everyone will know it, especially young generations.