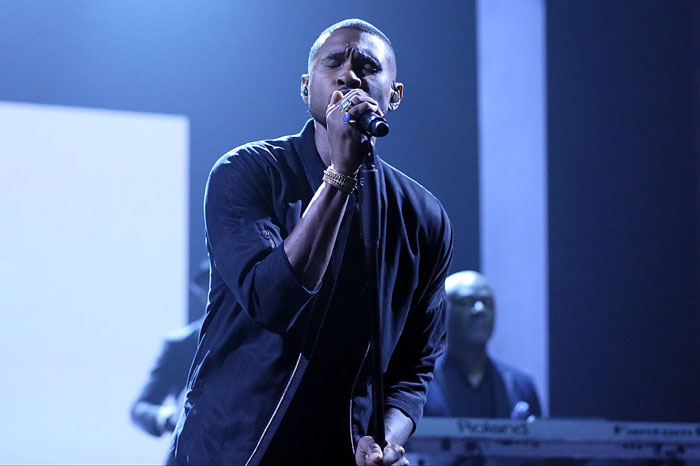 Usher is ending the month of July on a high note, before his big August. The R&B star – who is set to star as Sugar Ray Leonard in the upcoming film Hands of Steel next month – appeared on "The Tonight Show starring Jimmy Fallon" on Thursday to perform his new single, "Crash."
Ever the artist, Usher opted for a pulsating black and white backdrop as he moved in slow motion and sang, backed by The Roots. "Crash" was already sexy and seductive on its own; but hearing Usher croon, "We really had something special – it's hard tryna let it go," live just gives the song's urgency and feeling even more meaning.
Watch Usher, well, crash "Crash" on Fallon below. His eighth studio album, Flawed, is due out later this year.
–Words by Bradford Howard