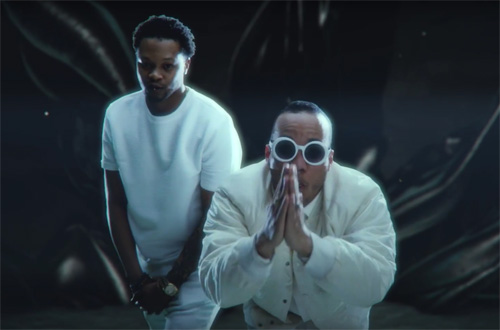 Most artists are content with dropping just a single music video for individual songs. Leave it to Anderson .Paak to drop a three-in-one set of visuals in his latest release.
The 2016 R&B Rookie of the Year in the making, brings together "The Season / Carry Me" and "The Waters," from his critically acclaimed sophomore album Malibu, in a brand new music video, which merges the three songs yet also tells a very clever narrative.
Co-directed by Paak himself and Chris Le, the visuals use a sort of clip art/collage effect, depicting Paak waking up in his house and initially going through a variety of odd jobs, from farming, to serving food in a soup kitchen – "Hell's Kitchen," at that, complete with demonic figures – to even being a security guard. But then Anderson falls into a dream sequence whereby he runs into the Timan Family baptizing others and engaging in praise and worship by the water. When Paak himself decides to be baptized, he's taken over by "The Waters" and briefly joined by BJ The Chicago Kid as he's submerged. It's an artsy, creative set of visuals – one that matches the equally artsy, outside-of-the-box singer perfectly.
Watch the "Malibu Medley" video for Anderson .Paak's "The Season/Carry Me/The Waters" down below. Paak's Malibu album is currently out now.
–Words by Bradford Howard