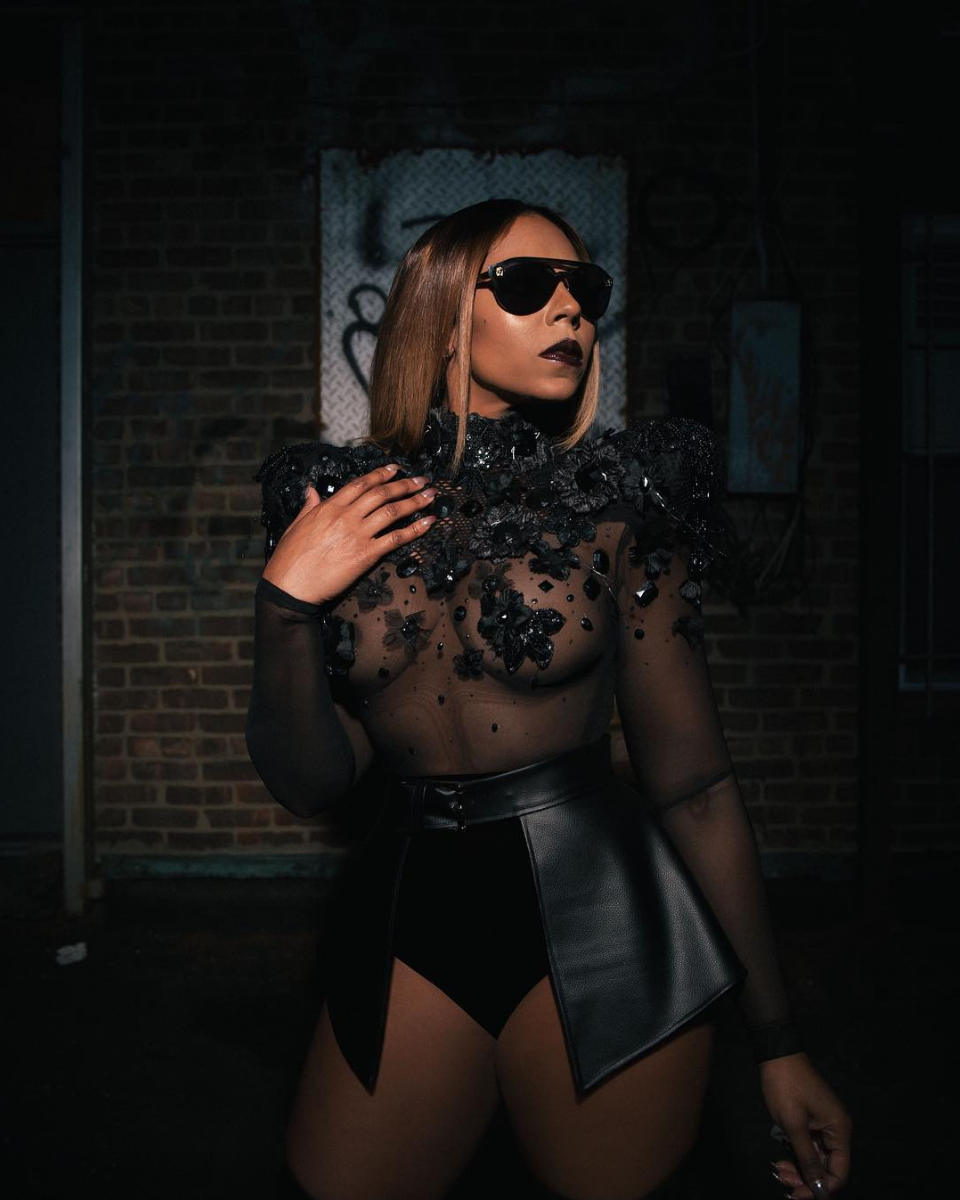 Ashanti is a busy busy lady, and if all goes as she is planning, her sixth studio album will be hitting fans ears before the end of the year.
However, contrary to reports, it is not going to be titled, Chapter VI.
"It's really confusing. I have no idea where that came from," the singer and actress tells Billboard. "The next album is absolutely not called 'Chapter VI.' But the music on there is incredible. I'm really excited. I can't wait for people to hear the new music."
Ashanti is still working on the set with 15 or 16 songs recorded so far. "I'm probably in love with about six or seven of them, like IN LOVE in love," she says. "I'm working with different people, different sounds, different things on this album, just kind of going places I haven't gone before. Being an adult now, times are different. People want more of you, you know. But I'm very happy."

She is also getting much more comfortable with the idea of being more personal in her music. "I can really say in time that you grow and you learn and you just become more comfortable," she notes. "There are certain things that five years ago there's no way anyone could've gotten me to say certain things, but this time around it's like, 'Hey, we're in 2016 going into 2017, and this is how I feel. This is how it is. This is where we are in life, with everything.' I'm ready to do that."
Ashanti has been recording primarily in Los Angeles and working with the likes of Ty Dolla $ign, DJ Mustard, Hit-Boy, L.T. Hutton and more. "There's so many different people. I was just thinking about my favorite records and who did them," she says. "The last two times I went out to L.A. I was only supposed to be there for a week and ended up staying for a month each time. I catch a really great vibe out there for some reason. Whenever I'm out there I go super hard."
The multi-talented artist, who is currently in the middle of her "Natural Born Hitters Tour" with Ja Rule, is equally as busy on the acting front. She is currently co-starring in the drama Stuck that's in post-production and has "three or four television projects that are in the works," two of which she's executive producing.
"I would put myself in the lane of being extremely focused and about to embark on even more greatness," she says. "I'm so excited about the new projects coming up — the new music coming up, the new television stuff coming, the new films coming. I'm really grateful, and I'm just really excited for the next part, the next chapter."
via Billboard