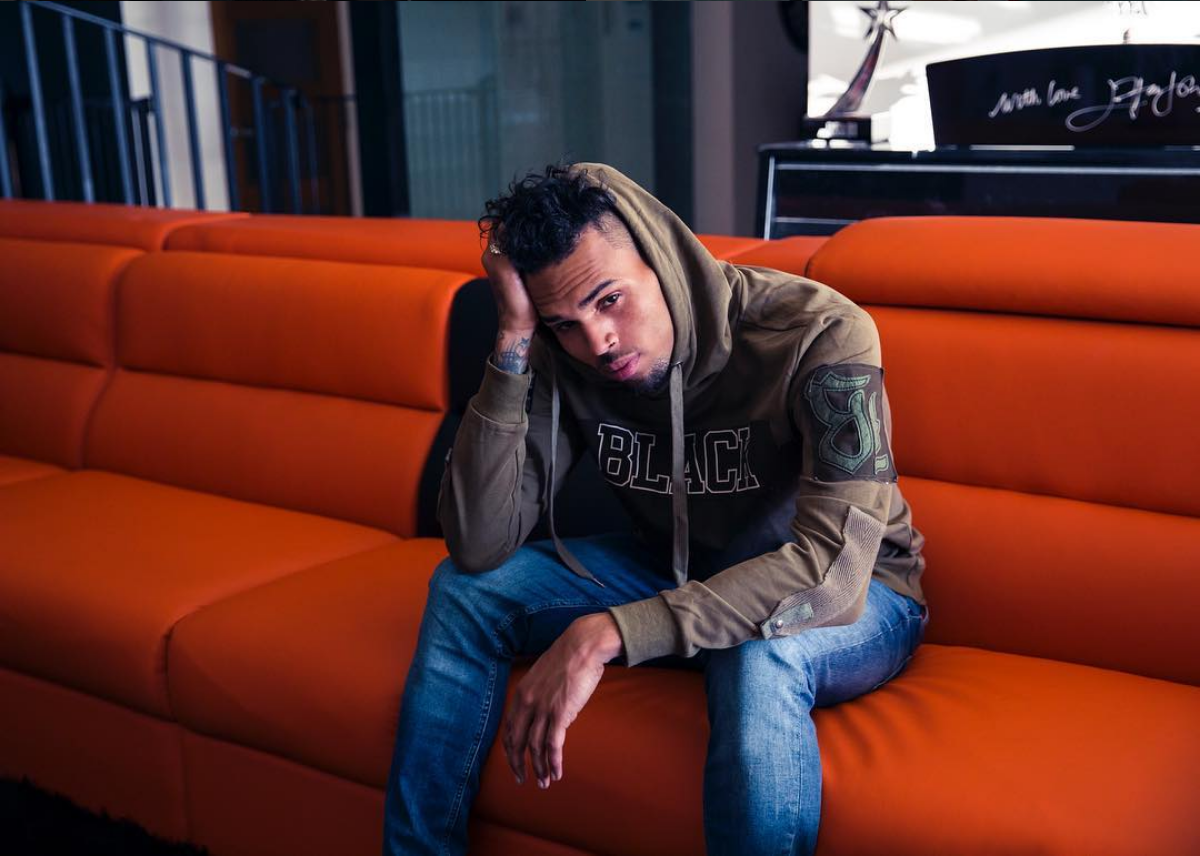 Early this morning in Los Angeles, Chris Brown's residence was surrounded by the LAPD after a phone call came into 911 that made him the sole suspect in a criminal assault investigation.
According to the police, a woman called to report that Brown pulled a gun on her in his home after an argument they had late Monday night/early Tuesday morning.
TMZ reported that the alleged victim claims that the singer pulled a gun on her because she was admiring a piece of his jewelry. She went on to say that Chris wouldn't let her leave the house with her cell phone without signing a non-disclosure agreement, but she refused and left his property immediately after she was threatened.

However, Brown's camp is recounting the situation much differently, of course. They say that Breezy had friends over, including Ray J, who was getting a tattoo at the time. However, things took a turn when two women come into the house without an invitation.
Insiders say that the uninvited guests were asked to leave. One of those women is reportedly the one who filed the report. The camp also claims Breezy was asleep while all of this took place.
Ray J was reportedly handcuffed and searched after leaving Brown's home. He was let go, but his BMW was seized as potential evidence.
Chris took to his Instagram to share his side of the story. The "Grass Ain't Greener" singer said he refuses to let the police in his home without a warrant. He's taking back the narrative of what's happening to him today, and it looks like he's fed up with all this negative attention.
"I'm sleep half the damn night," he says in one clip. "I just wake up and all these motherfuckin' helicopter choppers is around, police out there at the gate. Come on, my ni**a. What the fuck else y'all want from me, bro? I stay out of the way, take care of my daughter, do work. I don't even fuck ugly bitches, triflin' bitches. Whatever the fuck it is, I'm not on that, bro…I'm innocent. Fuck everybody."
TMZ even went as far as reporting that the R&B star threw a duffel bag out of his window that contained a gun and drugs. After throwing the bag, Breezy yelled "come and get me." However, this is not a confirmed fact.
Ray J went on IG as well to shed more light on the situation, which according to him, is also being blown way out of proportion by TMZ.