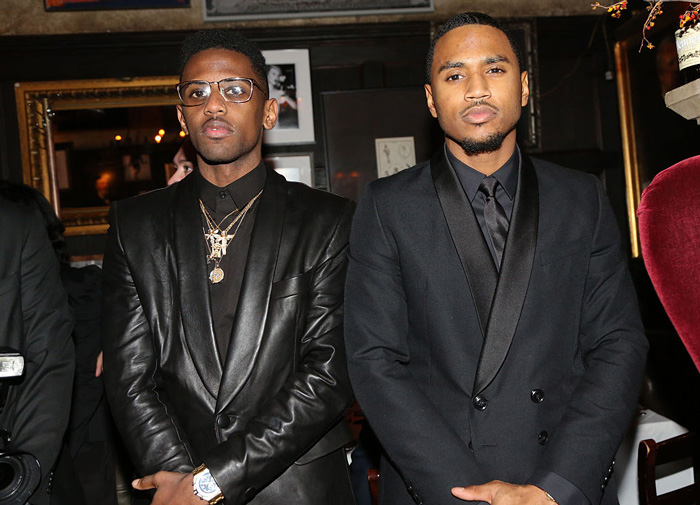 Trey Songz has teamed up with Fabolous for a smooth new remix to Rihanna's popular ANTI song "Sex Wit Me."
RiRi's original hook stays intact while Trey comes through with a raunchy verse. "Back it up on a n**ga, low post / Dunkin' in that p**sy like And-1 / And she can't feel her legs so she can't run," sings Trigga.
Loso drops some fresh bars too, "Walking around here like you Rihanna / Girl, that ass is RiRi-tarded / She get finished and we re-restart it / Make that movie and re-record it."
Their "Rihmix" is set to appear on Fab's upcoming mixtape, Summertime Shootout 2: The Level Up. Check it out below.