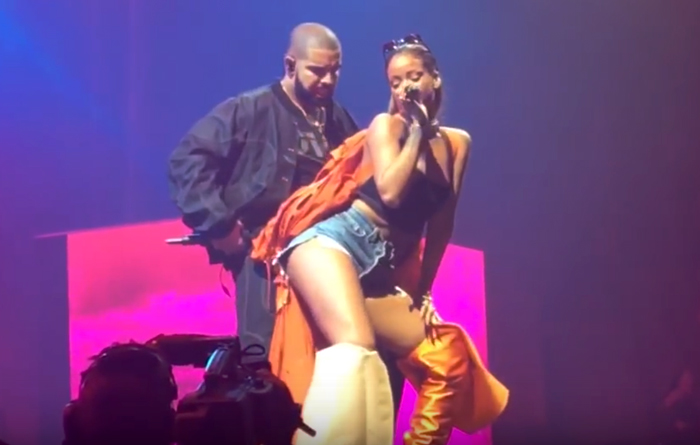 The 7th annual OVO Fest did it real big this year, with multiple nights of events and concerts. On Sunday (July 31), Drake surprised his hometown crowd by bringing out Rihanna at the Air Canada Centre.
On what was billed as Day 3 of OVO Fest and Night 1 of the "Summer Sixteen Tour" stops in Toronto, Drizzy's rumored girlfriend popped up during his set to perform a series of songs, including her Drake duets "Work" and "Too Good."
During the latter track, the Views MC took a moment to thank Rihanna. "Let me just say, for the record. For being here tonight and for everything and anything else, you are way too good to me," he said.
That wasn't all, however. Sporting thigh-high boots and a coat over short shorts, RiRi also performed a few solo tracks, including "Needed Me" and "Bitch Better Have My Money."
Check out the footage below.