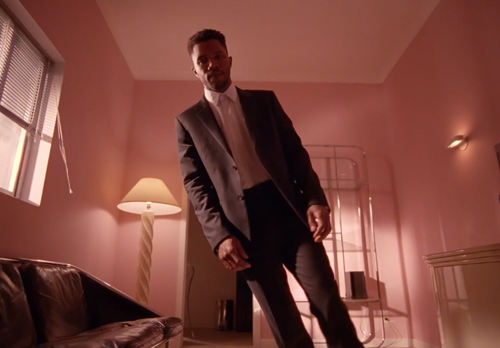 The mysterious continues when it comes to Frank Ocean's long-awaited sophomore album Boys Don't Cry.
On Sunday night (July 31), a random visual stream was posted on the singer's website, BoysDontCry.co. It was a black-and-white video that appeared to be shot at a warehouse. However, no music was heard, at first. Those hoping it would lead to a Boys Don't Cry release never got the album. Eventually, only sporadic snippets of music played in the background.
However, there could be reason to believe new music is on the way. Based on the logo that appears in the video, Apple Music is involved. Still, little more is known for certain. Artist Francisco Soriano took credit for directing the video, which appears to be titled "Endless," in a since-deleted Instagram post. Soriano also added Apple's Cupertino headquarters as the location for his update.
It would have made sense if Boys Don't Cry dropped yesterday. At the top of last month, Frank teased a novel, as well as a July release date for the long-awaited album.
Another so-called release date has come and gone.
The stream on Frank Ocean's website is a looped video art project by Francis Soriano. Ty @okdaria 4 screenshot pic.twitter.com/Q5i1HgPi1R

— Frank Ocean Daily (@TeamFrankDaily) August 1, 2016
Picture of Frank found in updated website code pic.twitter.com/RfB3qXPrUo

— Frank Ocean Daily (@TeamFrankDaily) August 1, 2016