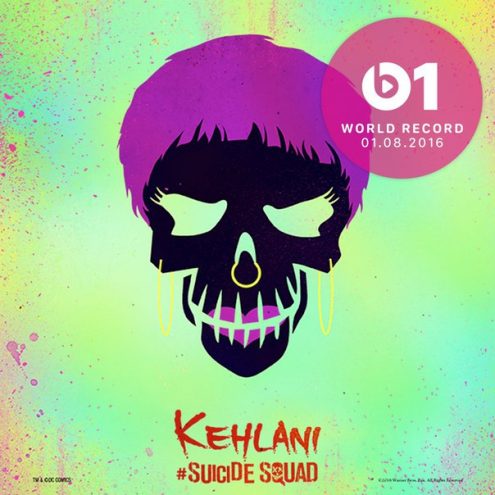 Kehlani is joining the Suicide Squad … the movie you silly.
The big summer blockbuster will hit theaters this coming Friday (Aug. 5), but in the meantime, a brand new single from the film's soundtrack has been released, via Apple Music. The haunting record, titled "Gangsta," was premiered on Monday by Zane Lowe on Beats 1.
"I need a gangsta to love me better than all the others do / To always forgive me, ride or die with me, that's just what gangstas do," sings the Bay Area songstress.
Apparently, the song isn't just a soundtrack record. It will also play a significant role in the DC Comics film, according to director David Ayer.
"Steven Price did the score on this and he's incredibly gifted," Ayer said on Beats 1. "He heard ['Gangsta'] and felt he could do more with it and really orchestrate it and it just blends into the fabric of the film. It speaks a lot to relationships, making a choice, and at the same time how there's also power in surrendering to somebody."
Last month, Kehlani released a pair of singles, "CRZY" and "Distraction." Plus, she also joined Belly to shoot a video for their collaboration "You."
"Gangsta" is just the latest single off the Suicide Squad soundtrack. The star-studded compilation also includes "Sucker for Pain" by Lil Wayne, Wiz Khalifa, Logic, Ty Dolla $ign, X Ambassadors, and Imagine Dragons, among other bangers. The soundtrack will also arrive this Friday.
Take a listen to "Gangsta" below.