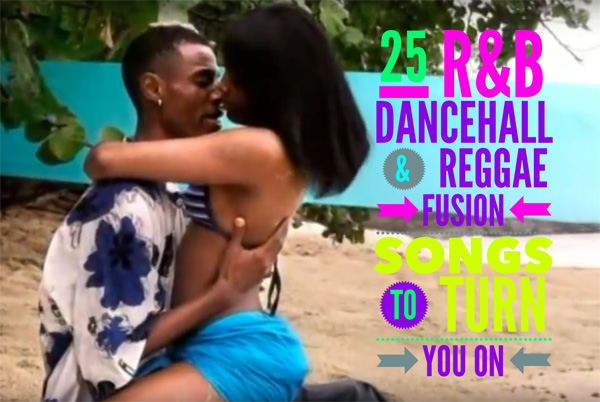 Over the last few years, the influence of dancehall music in other genres has been extremely prevalent. Though genres have been pulling from other sounds not like their own for further back than we can remember, reggae, dancehall, soca, and its accompanying sounds from the Caribbean, have been some of the most replicated.
Originating in the late '70s, dancehall music grew to new lengths in the early '90s with sounds provided by Shabba Ranks, Chaka Demus & Pliers, Mad Cobra, and more. Uncovering massive US crossover success, the sound only provided a demand for more music like it. Thus, the late '90s and early '00s saw an even larger breakthrough in the US market than before, solidifying dancehall as a top contender in mainstream crossover music. While Caribbean-based artists were taking advantage of crossing over into our market, Pop, Rap, and R&B artists were also taking advantage of the addictive sound penetrating our ears. Artists like No Doubt,  Beyoncé, Lil Wayne, Twista, Busta Rhymes, Sean Kingston, and more pulled the sounds of dancehall and fused it with their own, subsequently making them fall in the reggae fusion genre.
With the recent success of Drake's "Controlla" and the Tory Lanez new single "LUV," the love and admiration of the dancehall and reggae fusion sound continues to make its impact on current day music. While many will pose the question on whether or not dancehall is becoming mainstream again thanks to native artists like Popcaan, Konshens, Vybz Kartel, and Kranium, and non-natives such as the formerly mentioned, I give the firm answer that dancehall has never left.
With a sound that delivers longevity, appreciation, and respect, dancehall and reggae fusion songs will always be present due to their ability to stay relevant long after their debut into what we consider as "mainstream."
Whether you've been a fan of the sound or are just joining in on the wave due to a few tracks that have recently surfaced, this list of "25 R&B Dancehall & Reggae Fusion Songs To Turn You On" will help you remember why dancehall and reggae fusion are two of the most influential sounds around.
Check out the full list below!
Tanto Metro & Devonte – Everyone Falls In Love (1997)
Perhaps one of the most well known R&B dancehall tracks of all time, Tanto Metro & Devonte's 1997 hit has been a guaranteed to make you sing along and move your body. Now brought back into the limelight through Tory Lanez's current single, "LUV," here's hoping for a live performance by the Canada native featuring two of our favorite dancehall artists.